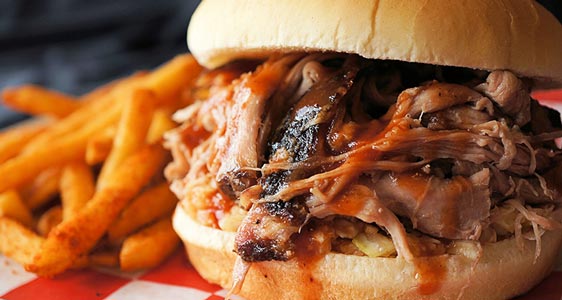 Since the inception of TickleMyRibs, we have been committed to the execution of Handcrafted Food and BBQ with delicious and craveable tastes that you can't find anywhere else. We had a dream of operating a BBQ restaurant with the same high standards of freshness and quality that you find in all of the big casual dining chains, only in a smaller and faster style to make it more modern and more accessible to today's busy lifestyles.
A Heart for Our Community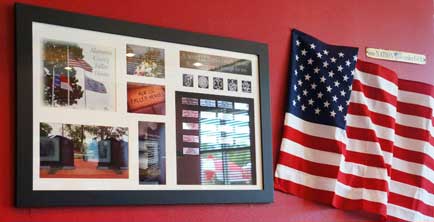 TMR was also founded with the idea that BBQ is not just food – it's the heart of a long-kept Southern tradition of family and community.  We are committed to being a positive force in our community by partnering with other groups and associations through events such as our Hometown Heroes program and by sponsoring sports teams, local events, and schools.  So not only can you feel great about what you're eating, you can also feel really good about what you're supporting!
Southern Charm with Every Visit
In addition to being involved with and supporting our community, we strive to be different from our competition through our outgoing, positive team members, our fresh products that are prepared daily on site, and our clean and sanitary facilities.  Our signature sauces, rubs, and flavors make us stand out from the crowd while our high quality food and commitment to guest service and satisfaction make us the go-to BBQ place in town.  From our savory Brunswick Stew, made from scratch with our smoked chicken, beef brisket, and pork, to our sweet Banana Pudding, handmade with layers of vanilla cookies and real bananas, we put a little bit of love in every dish.
Most importantly, we care about the dining experience of our guests. This applies to everything we do, from cleaning the equipment and facilities to how we present ourselves to our guests each and every day. Anytime that you join us, you can find the owners here, making food from scratch, talking with our guests, and making sure that you have a great experience from start to finish.  All of that adds up to a great experience that we hope everyone wants to go and tell their friends about!
Join the 'Q Crew for Email Exclusives
Did we mention that we'll send you a little something special for your birthday?